Sennen Cove
Take a trip to the most westerly settlement of England's mainland. With its glorious beach and spectacular cliff walks, Sennen Cove is a great destination for an atmospheric break or enjoyable day out, with a walk to Land's End among the attractions: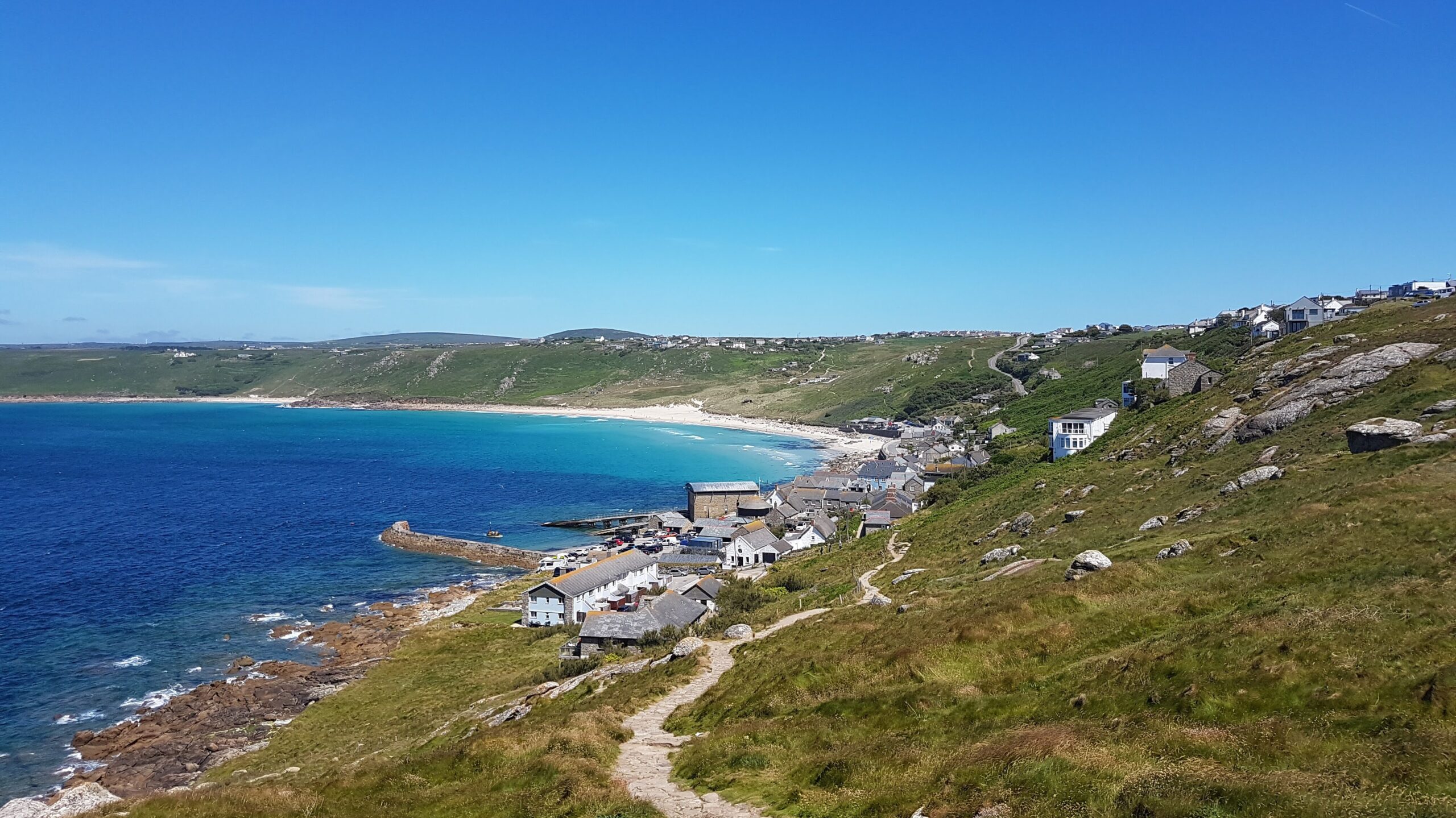 G7 at Carbis Bay
Did you see coverage of the 2021 G7 Summit which took place in Carbis Bay, Cornwall, and wonder what it's like to stay there now the politicians have gone? Read about its pros and cons as a holiday destination, how to get there, what to do, and where to stay:
From the creators of Italy Heaven, this is our very selective guide to some of our favourite destinations in Europe. With holiday ideas, a run-down of things to see and do, and lots of practical information. If you want ideas on where to go, a picture of what you can expect or to choose the best hotel, this is the place to start.
Europe is getting smaller
Thanks to the budget airlines, it's now cheap and easy to travel between some of Europe's best tourist destinations. For Europeans and for visitors to our continent, the possibilities for travel have never been greater.
Nowadays a weekend trip from the UK could mean sunny lemon groves on the Italian coast, or a fast-moving Spanish football match. Through Tourist Heaven we will gradually add to our selection of European destinations, in addition to useful tools and resources for getting the most from your travel and your money.
An interesting consequence of self-planned budget holidays in Europe has been the effect on British tourism. Traditional holiday destinations like Bath and Blackpool, seeing their number of UK visitors declining, have pulled out the stops to re-market their attractions. They are having to compete with tourist cities like Barcelona and Rome. Quirkier, more interesting spots, and a more selective and demanding market are becoming the new face of British tourism.
Bath, England
Bath is probably the UK's most beautiful city, and it's also one of the most historically rich. England's only thermal springs, beloved of invading Romans and partying Georgians. The city of Bath today is a masterpiece of Georgian architecture and town planning, great sweeping crescents curve along the hillside, while the centre is lined with parades just made for promenading. [Read more]
Edinburgh Festival
Edinburgh is a fascinating and popular destination all year round, but its two tourist peaks are the August Festival and Fringe, when the city overflows with culture and entertainment, and the rowdier Hogmanay, when crowds see in the New Year with mass choruses of 'Auld Lang Syne'. Visit our Edinburgh pages.
Rome
The Eternal City has been a major tourist destination for two thousand years and that status doesn't look like changing any time soon. Beautiful, fascinating, imposing and sometimes infuriating, Rome is a past master at being all things to all people. The city is on the route of budget airlines so there's no excuse not to pay a visit. [Read more]